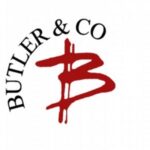 235 runners took part in the 2021 Alresford Rotary 10k Road Race on Sunday 20th June. The bulk of the entrants were Hampshire club runners that had carried their places over from last year when the race had to be cancelled under the Covid restrictions. The field was much smaller than in recent years when up to 500 runners have taken part.
The race was conducted under UK Athletics guidelines that placed limitations on changing rooms, water points and prize giving, all designed to reduce the risk of infection for both the runners and the volunteer organisers. Wessex Pharmacy donated hand sanitizer for everyone.
The weather was overcast and damp, almost ideal for running. The start saw the runners spacing themselves out across the park and taking their time to cross the line in a very well-behaved and good natured procession. Once on the road, the pace picked up and the race winner Phil Bernsten crossed the line in 33 minutes 10 seconds, over 2 minutes ahead of second-placed James Moore and third place Ben Saunby. The women's race was won by Alice Burch in 41 minutes 22 seconds, closely followed by Sarah Flannigan and Emma Carter.
PLEASE SCROLL DOWN FOR PHOTOGRAPHS
Instead of medals, all of the runners received a home-baked cookie made by Becky Smith at the Arlebury Cafe and sponsored by Butler and Co Accountants. Age category prize winners were given mini hampers of local produce, with the second place runners getting a box of delicious chocolates from local chocolatiers Chocolate Craft.
Water for the event was provided by The Naked Grape and Fyffes Bananas made sure no one went hungry after their run. The race numbers were provided by Prospect Fencing.
The event was organised by Alresford Rotary, supported by local volunteers and students from Perins School.
Next year's race will be a Hampshire Road Race League race on Sunday 19th June, 2022.