Would you like to make a real difference in your Community?
Are you too busy with family or work to attend regular Rotary meetings?
Do you enjoy meeting and working with other people?
Then perhaps becoming a 'Friend of Rotary' is the answer. 
Friends of Rotary is a program that invites individuals to team up with Rotary for community projects or social events!  Becoming a Friend of Rotary allows you to share our ideals and objectives without the responsibility or commitment required from a full member. But it does allow you to be part of a Rotary club to contribute to the community and to assist in club projects and events when you are available to do so. 
TOGETHER WE CONNECT, INSPIRE, TRANFORM AND END POLIO
Our 'Friends' will benefit from the following:
Opportunity to make a difference; contributing something to the community

Supporting the community and Rotary in areas of their interest; even if their time is limited
Enjoyment from making new friends
Using your skills and experience that are valuable and needed in our community
Helping to raise money for good causes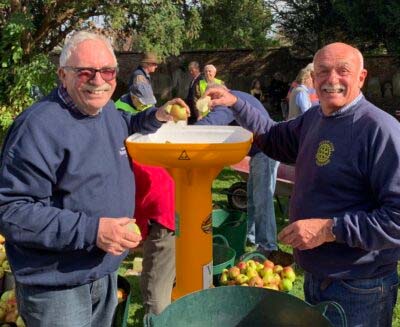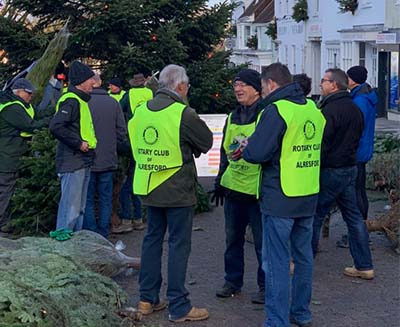 'Friends' will be kept informed of the club activities, via email, and will be invited to various events, both volunteer events and social events to meet others and make new friends.
Subscription is £20 a year and will be renewable annually on 1st July.  There is no minimum attendance requirement at club meetings, but it is expected that the Friend will attend at least one club meeting or social event per quarter and undertake at least four voluntary, fundraising or service activities each year.  Meals and costs of social activities will be paid at the same rate as members.
A Friend is not a member of Rotary and is not entitled to the rights or subject to the responsibilities of membership.  Rather, a Friend has a formal association with the club, which provides an avenue to participate in club activities.
If you would like to become a Friend of Alresford Rotary, or have any questions
Contact David Marshall on 07951 951671 or email
We look forward to meeting you soon.