The box office for the quiz on 31st March is now open.
BOOK YOUR TABLE NOW.
All profits to Alresford Rotary Charities.
ALRESFORD ROTARY 10k RACE 2023 18th JUNE 2023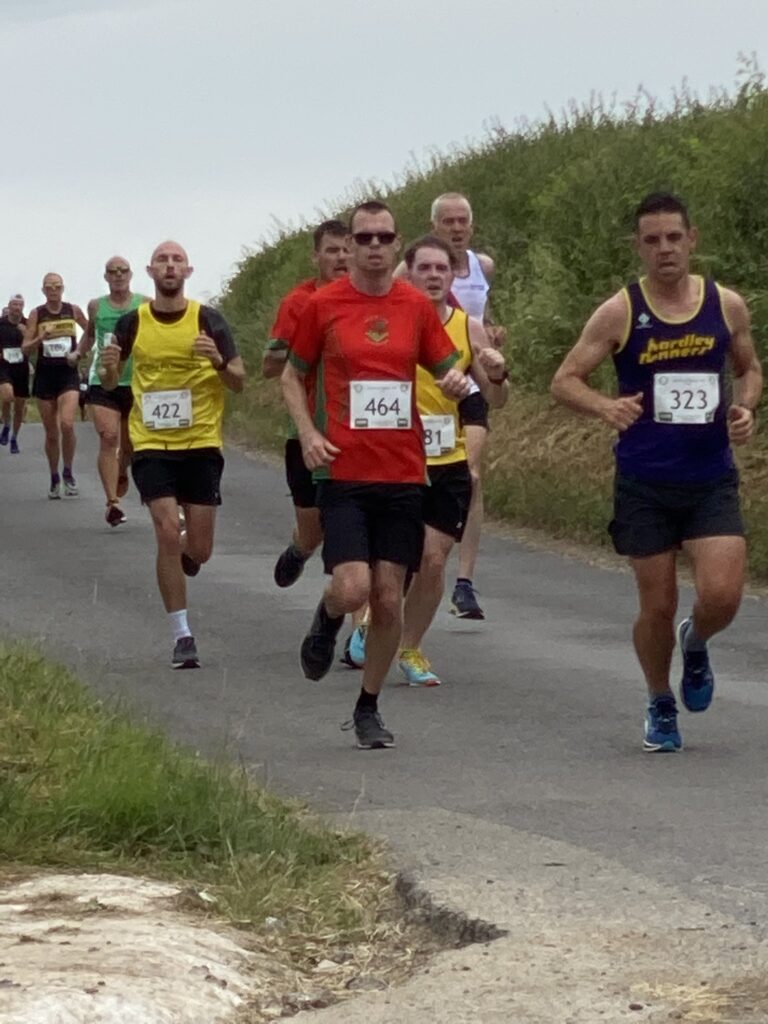 Set in the market town of Alresford, in Hampshire, taking in the famous watercress beds and surrounding countryside. The start and finish will be in Arlebury Park where toilets and limited changing facilities will be available.
There will be a children's fun run for those aged up to 11 years old before the start of the 10K road race. Money raised from the Fun Runs goes to Sun Hill Junior School.
ALRESFORD ROTARY SUPPORTS ROPLEY CHURCH

A visit to Ropley's newly reconstructed St Peter's Church was greeted with a hugely warming welcome by Rev Clare Welham. For anyone not aware, the church was almost burnt to the ground 8 years ago and has recently re-opened with a somewhat stunning merge of old and new.
Our visit was to view the beautiful vintage nativity figurines donated by Alresford Rotary member Hans Wustefeld replacing the church's own that was lost in the fire. To complete the display new stables funded by Alresford Rotary creates a peaceful nativity scene.
A warm welcome awaits everyone at St Peter's, whether a church regular or otherwise, this blissful space is very special, it is a must for a visit, its doors are open on a regular basis, so if you are passing through pop in and say hello to Rev Clare Welham who is leading the way towards making this beautiful space an essential and well equipped Ropley community hub.
The nativity scene was presented to the Rev Clare Welham by David Marshall, President of Alresford Rotary, and Rotarians Kim Boog and Hans Wustefeld.
Happy New Year from Alresford Rotary
A big thank you
To the community and local businesses for the magnificent support you have given us last year! A few days after record numbers took part in the torchlight procession down West Street and Pound Hill to the bonfire and wonderful Fireworks display in Arlebury Park on November 4th we delivered over 300 shoeboxes of gifts for disadvantaged or displaced eastern European children to join more than 20,000 other gift boxes collected in the remainder of Rotary Wessex.  For many of the children the present of a Christmas shoebox will be the first present they have received in their life.
How can Alresford Rotary help YOUR community?
Please let us know! Rotary prides itself in continuing and developing community focus not only in New Alresford but also in the surrounding area, not only S024 but also GU32, GU34, RG25 etc postcode areas. If your community has a need we may be able to help, but that's not a possibility unless you contact us.
How can YOU help Alresford Rotary?
If you want to improve your community let us know. We're a lively, expanding group aiming to recruit more members and contacts. We're open to all – our membership is increasingly diverse, not just old men! Rotary is for all!  Involvement with Rotary need not involve significant expense nor more time than you can spare.
HIGHLIGHTS OF ALRESFORD ROTARY ACTIVITIES 2022
We wish you all a Happy and Peaceful New Year
WELCOME TO THE NEW ALRESFORD ROTARY PRESIDENT
The new Rotary year started on 1st July bringing to an end Jonathan Read's two years as President of Alresford Rotary.  Alresford Rotary thanks Jonathan for steering it through a time of Covid "choppy waters" and looks forward to the leadership of the new helmsman, David Marshall! If you would like to make a difference to your local community please let us know. We'd love to hear from you!
From left to right: outgoing President Jonathan Read, new Club Secretary Andrew Castillo and new President David Marshall.
THE ALRESFORD 10k ROAD RACE 2022 WAS A GREAT SUCCESS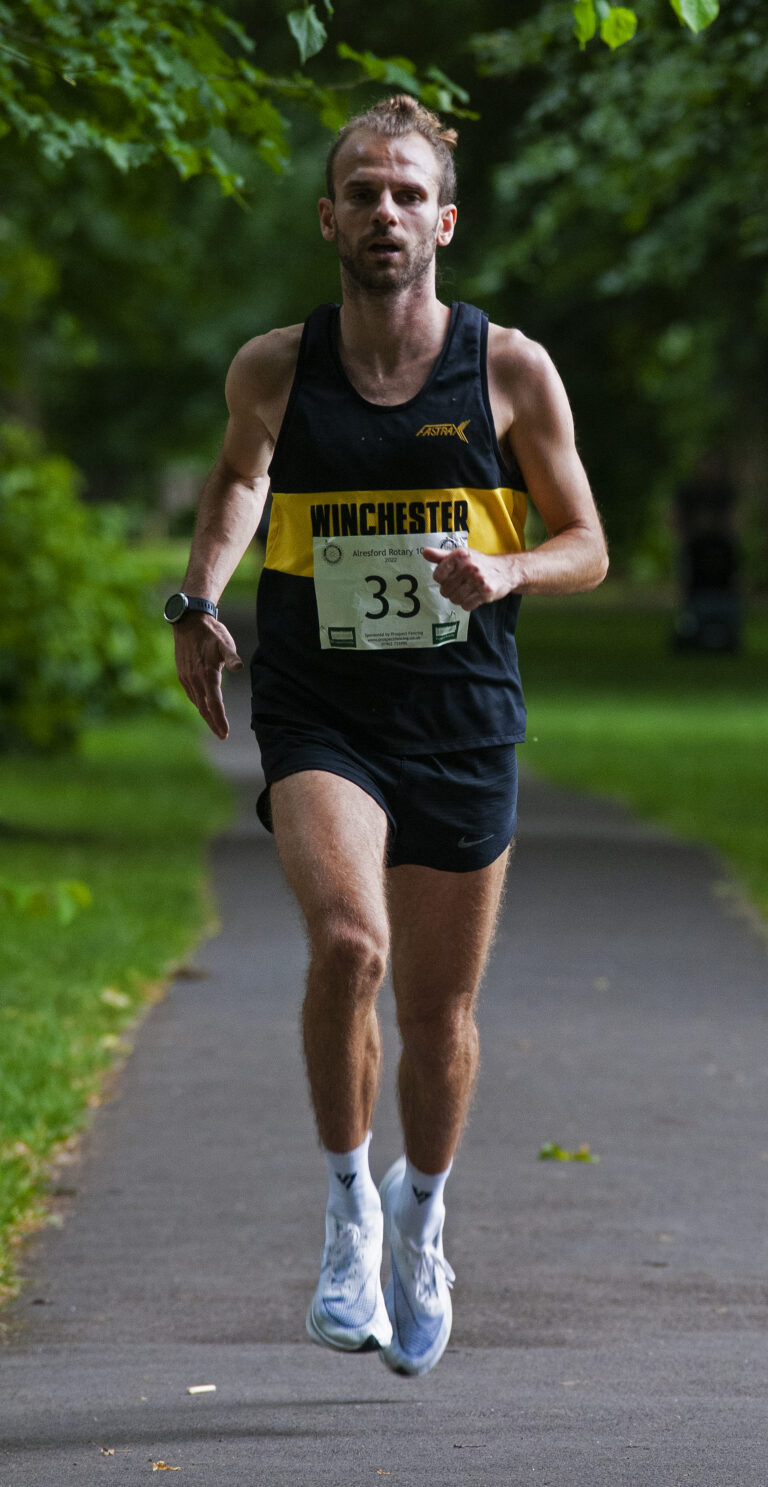 400 runners turned out on a perfect day for running at the final Hampshire Road Race League race of the season, the Alresford Rotary 10k. 
The course followed the usual route through the market town, past the famous watercress beds and out into the countryside beyond. It's a tough course with plenty of hills, but all the runners proved up for the challenge.
The men's race was won by for the second year in a row by Phil Berntsen in 33 minutes and 32 seconds, closely followed by Sebastian Hoenig in 33:51.
The women's race was won by Victoria Gill in 36:56 with Tamsin Anderson second in 37:52.
All of the results are available at eventchiptiming.com
The event was marshalled by volunteers from Alresford Rotary and additional help at the field was provided by enthusiastic students from Perins school. Everyone gave their time for free and all profits will be used for local and international good causes, including providing medical supplies to Ukraine, as part of a global effort by Rotary International.
The race organisers made new efforts this year to reduce waste and improve sustainability. All of the prizes were from local sources and the race medals were wooden and made from sustainable wood. Water was in containers and recyclable cups with no single-use plastic. Competitors were encouraged to car share, walk or take public transport.
Next year's race will again be on the third Sunday in June (Fathers' Day), June 18th.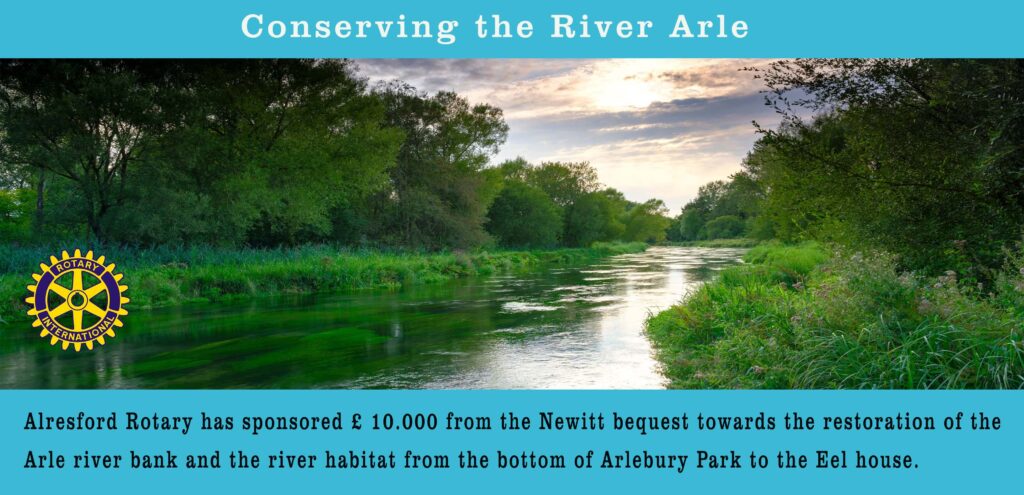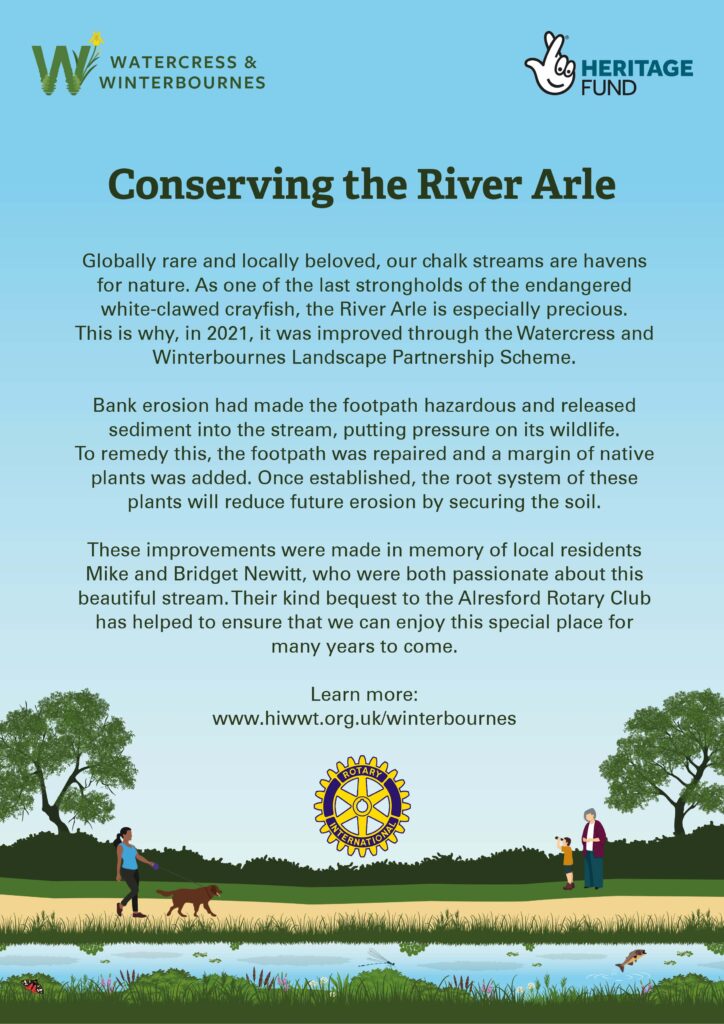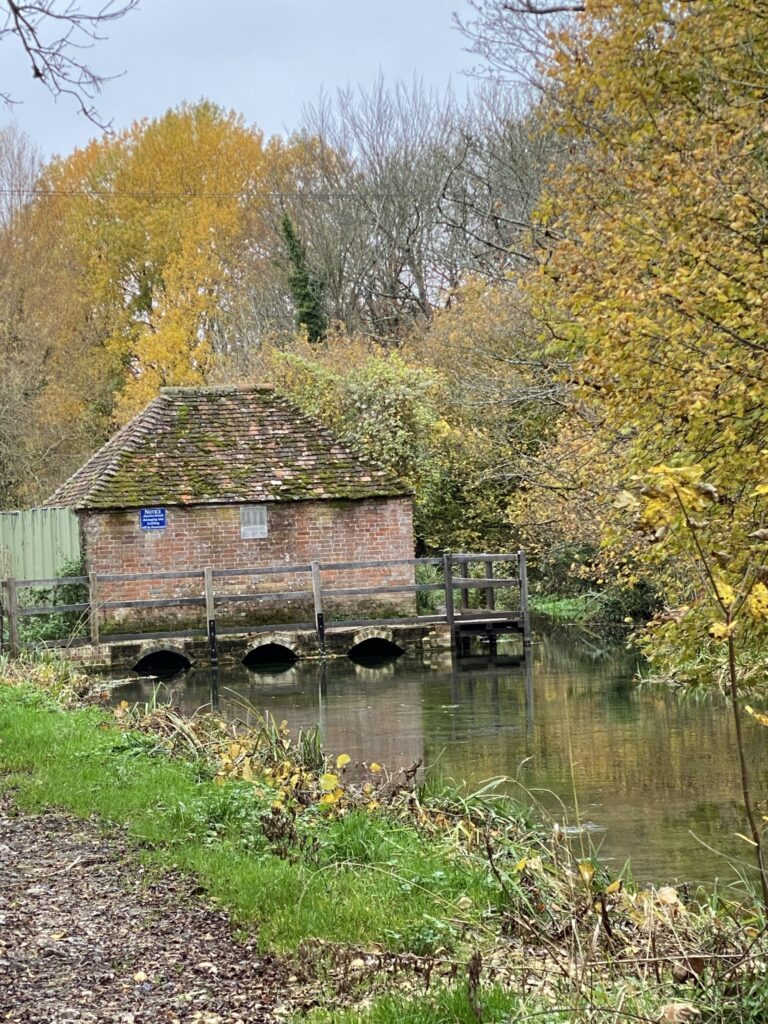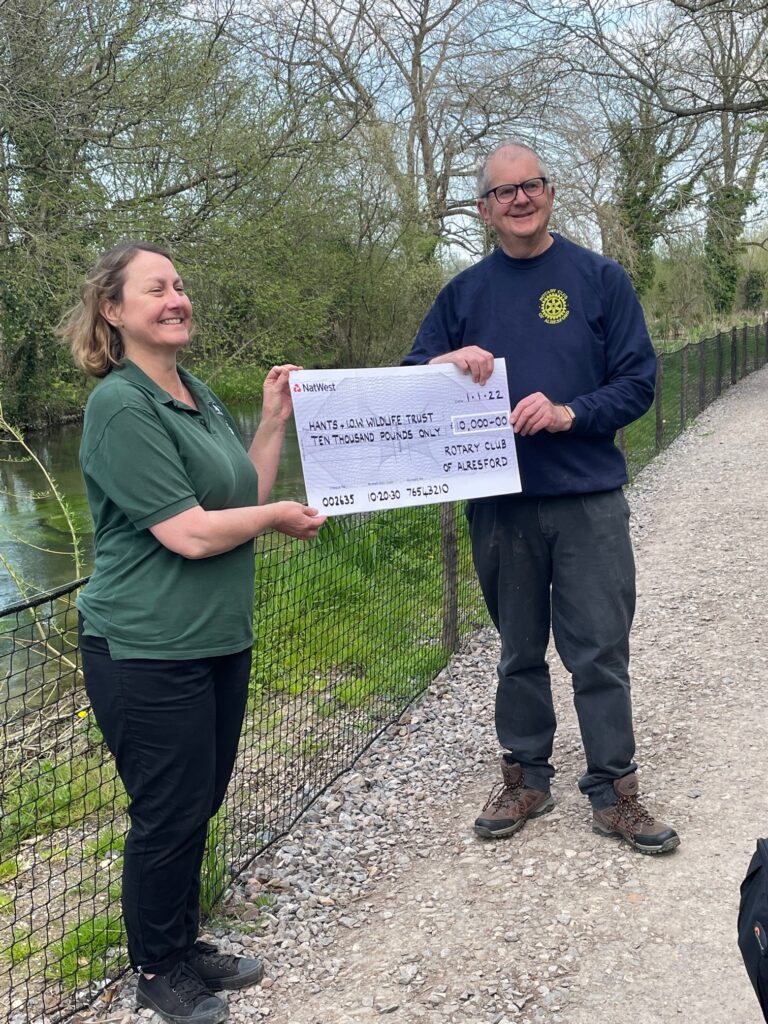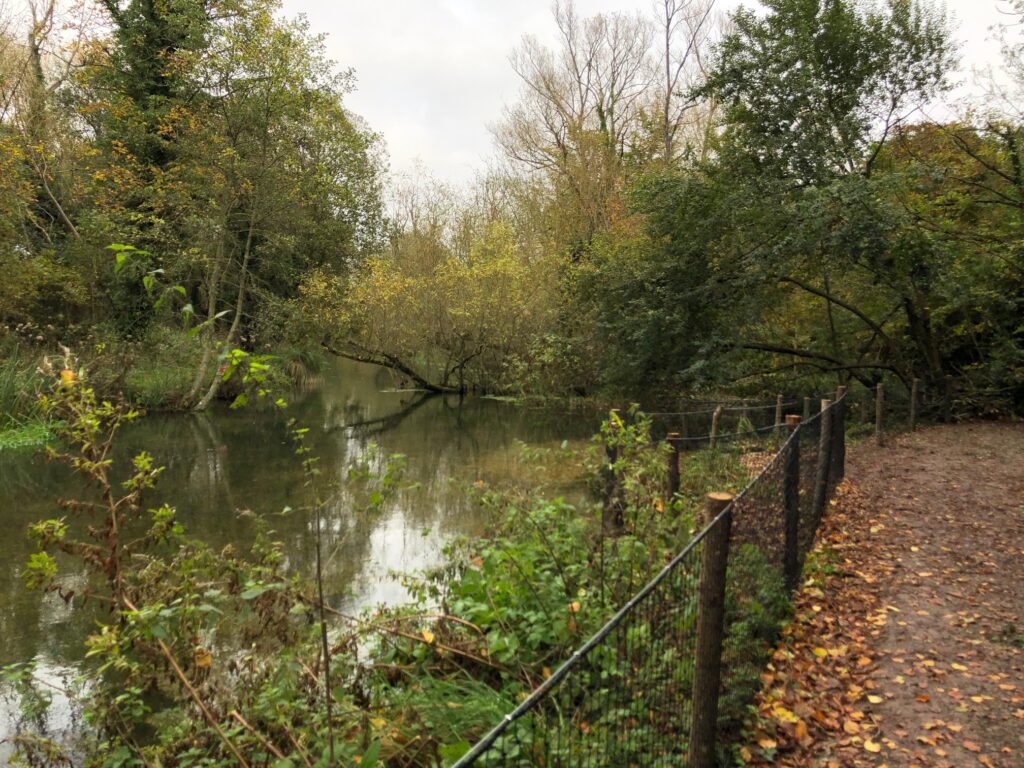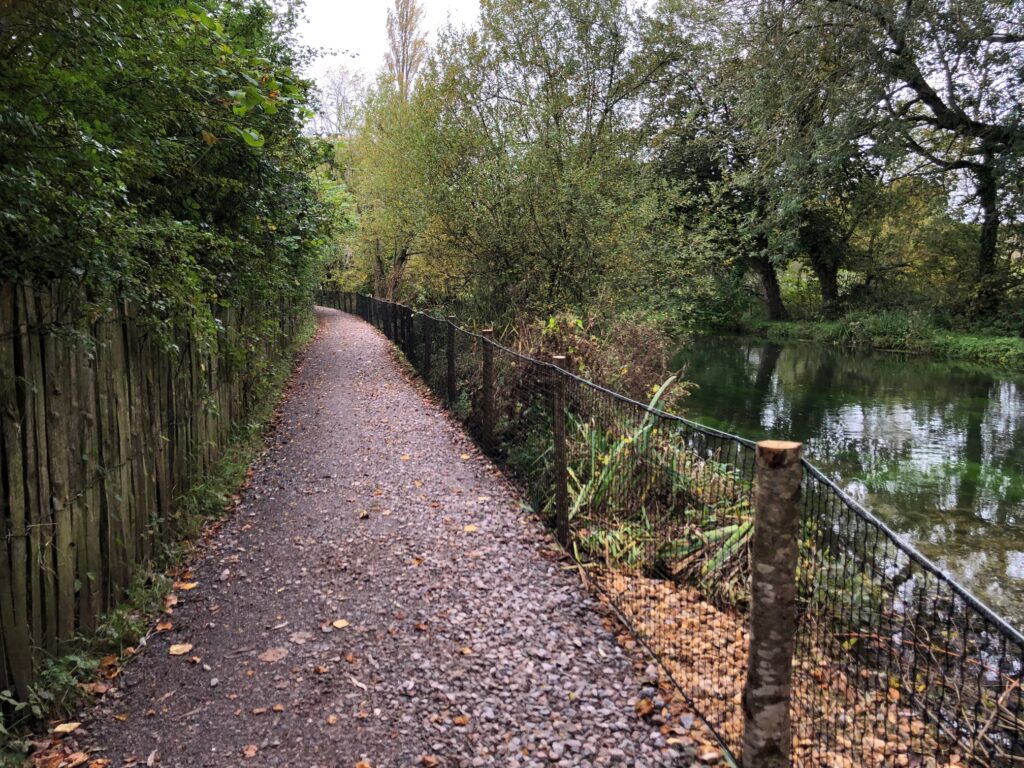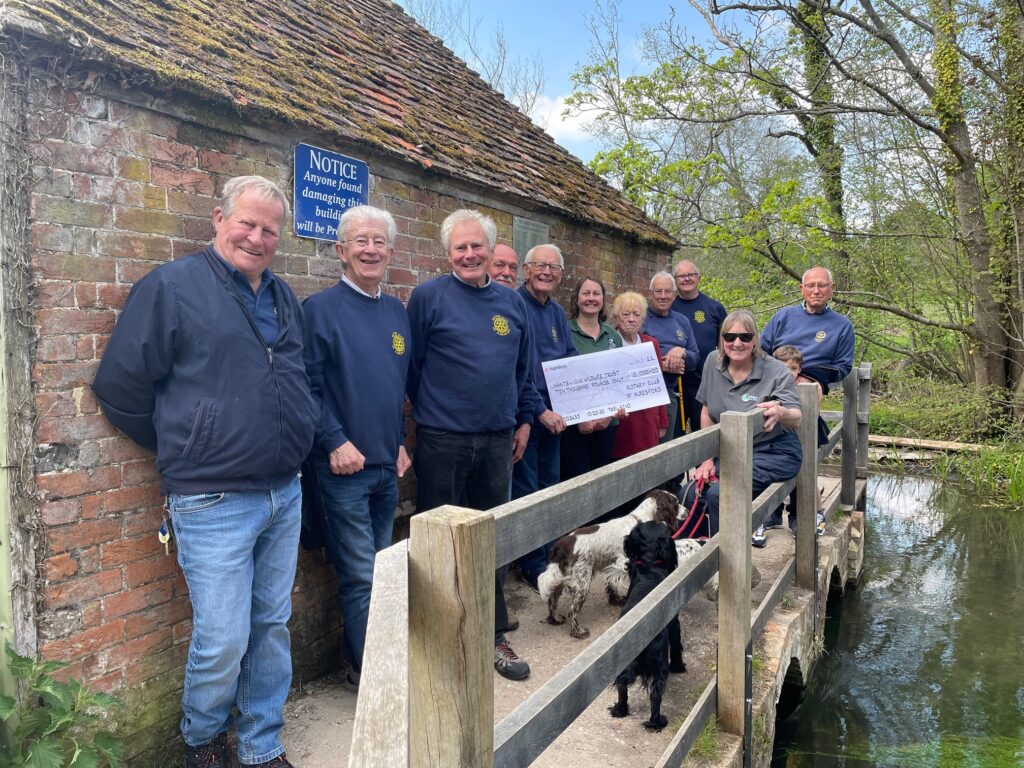 ALRESFORD ROTARY DONATES £ 2000 TO SHELTERBOX
Everyone deserves a place to call home. It is a human right and the first step towards recovery after disaster.
Shelter is so much more than just a roof. It's the foundation for life, families and communities. It is a place to feel safe after days or weeks of fear. It offers protection from harsh weather, privacy, and helps to preserve dignity. It's a space to heal from trauma.
Emergency shelter can also prevent communities from scattering. This means people stay connected and build resilience together.
When you don't have to keep moving or worry about where to sleep at night, you can think about tomorrow. Items like tents, tarpaulins, tools, blankets, mosquito nets, cooking sets and water filters help to meet the most urgent needs, so you can start to earn a living, send children to school and rebuild your home.
Recovery doesn't happen overnight, but a dry and warm place to sleep, prepare meals and be with your family is the vital first step.
Alresford Rotary is supporting Ukraine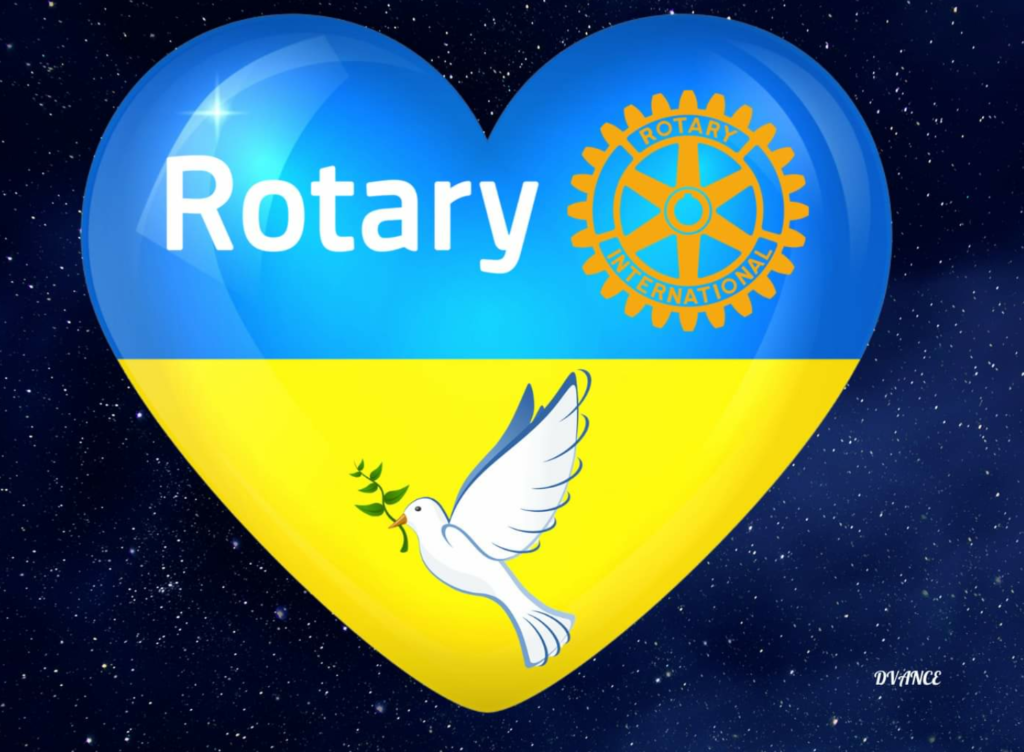 It is a tragic and sad time for the people of Ukraine and the world. At Alresford Rotary, we are deeply concerned by the devastating situation as the cornerstone of our organisation is that of peace.
Alresford Rotary has made an initial  donation of £ 1000.
The fund is a group effort across Wessex Rotary Clubs to build a fund that can provide enduring help to the people of Ukraine as this humanitarian disaster unfolds.
We will release more information on how you can support specific initiatives soon.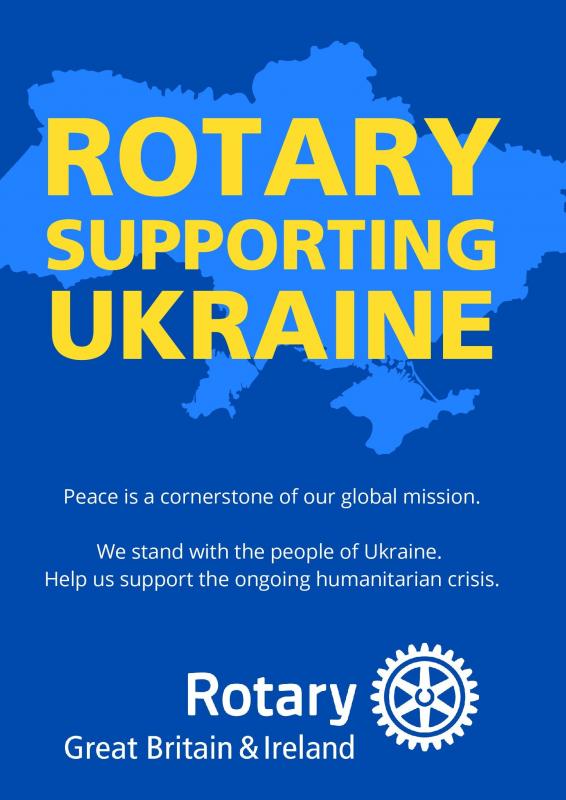 THE ALRESFORD ROTARY UKRAINE JUSTGIVING SITE IS NOW OPEN

JUST CLICK ANY OF THE PHOTOGRAPHS AND DONATE
UKRAINE NEEDS YOUR HELP NOW!
Alresford's Avenue in Bloom
Spring each year sees a beautiful purple carpet of crocus blooming in many communities across Great Britain and Ireland thanks to the Purple Crocus Corm planting to raise awareness of the Rotary fight for a polio free world.
Planting the purple crocus corms by Rotary and many community groups is a great way of getting active, having fun and talking to lots of different people about the need to eradicate the life threatening and disabling polio virus.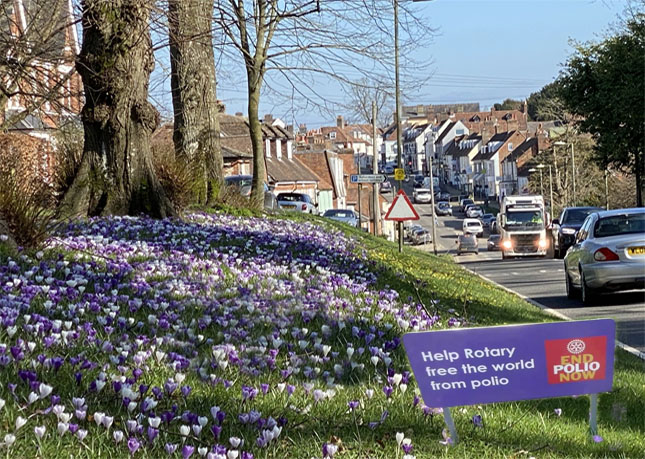 As a founding partner of the Global Polio Eradication Initiative, we've reduced polio cases by 99.9 percent since our first project to vaccinate children in the Philippines in 1979.
Rotary members have contributed more than $2.1 billion and countless volunteer hours to protect nearly 3 billion children in 122 countries from this paralyzing disease.
Today, polio remains endemic only in Afghanistan and Pakistan. But it's crucial to continue working to keep other countries polio-free. If all eradication efforts stopped today, within 10 years, polio could paralyze as many as 200,000 children each year.
Rotary is an international service organization whose stated purpose is to bring together business and communities in order to provide humanitarian service and to advance goodwill and peace around the world.
Rotary is one of the largest voluntary service organisations in the world, open to everyone, where members can give as much time as they wish, helping with local causes and events, combining friendship and networking. 1.2 million Rotarians worldwide see solutions not problems and make things happen and make a difference, promoting peace and helping others in communities around the world every day to fight life threatening diseases like Polio, HIV/AIDS and Malaria and to provide and maintain clean water, sanitation and hygiene.
Rotary is dedicated to seven areas of focus the newest of which highlights the preservation of our planet and its resources. Rotary is committed to supporting activities that strengthen conservation, advancing ecological sustainability and fostering harmony between communities and the environment to build international relationships, improve lives and create a better world to support its peace efforts and End Polio forever.
Wild polio is now only endemic in two countries. (Nigeria was declared wild polio virus-free in September2020.)
Alresford Rotary's next charity event
What are Alresford Rotary's plans for 2023?
What difference can YOU make in 2023?
Alresford Rotary cannot run its events relying solely on the efforts of its membership. Support from others in the community is essential. Please contact us if you're happy for your details to be added to our list of "helpers" or are interested in joining Rotary. Rotarians are people of action and Rotary is fun. Alreford Rotary needs YOU – make time for fun and volunteering in 2023!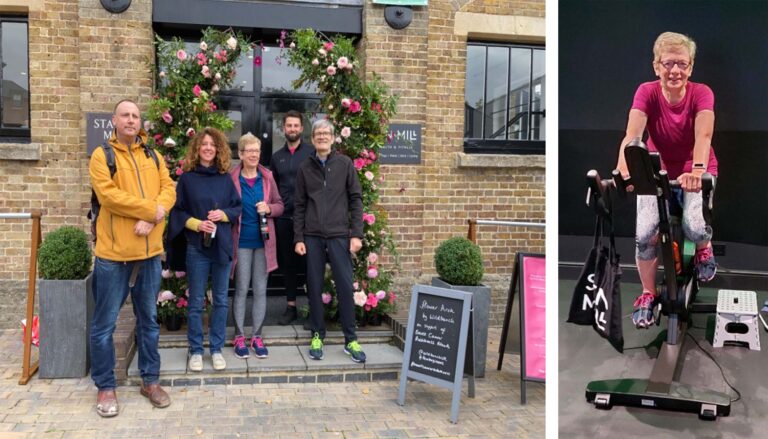 Alresford Rotary sponsored indoor cycle ride
The proud winners of the Alresford Rotary sponsored ride gathered for the prize giving today. Overall winner was Robert Meager who covered an amazing 21.4 miles in the hour. Ladies winner was Tessa Harding with an excellent 16.4 miles. Miranda Pinch won the seniors prize with 15.0 miles. Robert wins 2 months membership at Station Mill Health and Fitness whilst Tessa and Miranda win a pack of 5 classes. All three also received a bottle of wine for their endeavours. Thanks go to all competitions that helped raised money for Alresford Rotary Charity as well as Scott O'Shea, Director of Station Mill for sponsoring the event.
Photo: from left to right, Robert Meager, Tessa Harding, Miranda Pinch, Scott O'Shea, David Marshall.
Alresford Rotary was formed in 1987, aiming to provide people with an opportunity to get involved in local and international community projects and meet like-minded people in the local area.  Hands-on volunteering, fundraising, running local events and sharing our skills to help local and international charitable causes  – these are just some of the activities we get involved in.
We value diversity, equality and inclusion. Rotary celebrates and welcomes people of all backgrounds, regardless of their age, ethnicity, race, colour, abilities, religion, socioeconomic status, culture, sex, sexual orientation, and gender identity.
Explore this site to find out more about Rotary locally and globally and follow us on Facebook and Twitter. We would love to hear from you if you'd like to get involved or have a project you like us to help with. Alresford Rotary is a registered charity. The Rotary Club of Alresford Trust Fund is a registered charity (Charity Number: 1014447)
Some of Alresford Rotary Community Projects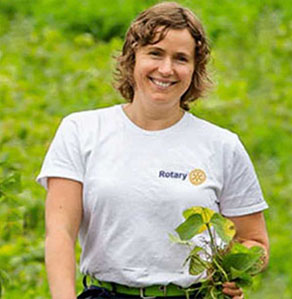 We at Rotary share an interest in protecting our common legacy: the environment. We are committed to supporting activities that strengthen the conservation and protection of natural resources, advance ecological sustainability, and foster harmony between communities and the environment.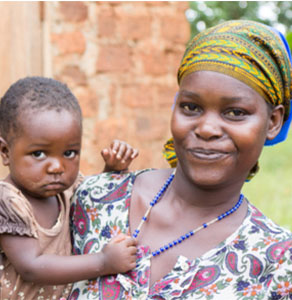 Rotary is especially dedicated to ending polio and since 1979 its members have donated money, lobbied governments, provided practical support to deliver polio vaccines and volunteered at national immunisation days in all corners of the world.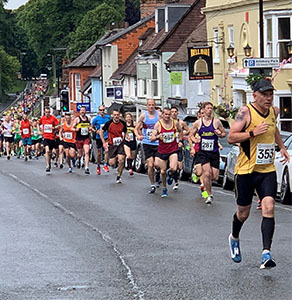 It's often said that society works better when communities work together. From food banks to flood relief, marathons to festivals, Rotary is always making a difference in our communities. The opportunities with Rotary are endless
Now is the time to volunteer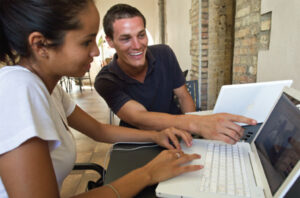 The Rotary motto is "Service Above Self" and Alresford Rotary has lived up to it in a big way. Most recently we helped raise spirits in COVID times by organising a successful Christmas Song Contest, raising funds for needy organisations in the area. With the Rotary Computer Project, we helped to source over 70 computers and upgraded them for reuse by local schools for those families struggling in lockdown with homes schooling.
We meet at present  on Zoom during Monday evenings at 8 pm so that we can continue to plan our community activities, support international projects, and of course have fun too!
Click here to volunteer